Former Auction Mart at Ponteland Progresses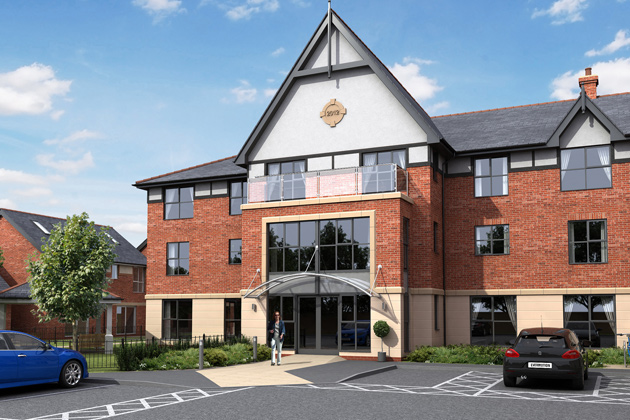 Work is due to commence shortly on a flagship Care Home on a former auction mart site at Meadowfield, in Ponteland. The scheme, for Crown Care, has seen a major re-design and will provide rooms for up to 73 residents in an open plan, contemporary Home. Residents will be able to meet in the spacious lounge bar and listen to the grand piano, dine in the light, spacious and open plan restaurant and enjoy activities and films shown in the Home's activity spaces. Rooms provided range from private en suite bedrooms with glazed doors opening out into the surrounding gardens, to suites for couples, which will enjoy private lounges, kitchens and en suite bathroom facilities, all fitted out to the highest standards. The Home will be built using a mix of ashlar and brick, with decorative render panels under the eaves. Windows, doors and screens will be finished in charcoal grey and the roof will be covered in a grey tile.
Meldrum Construction, who are based in Birtley, have been appointed as main Contractor. They will also build six assisted living units on the site, which will work in conjunction with the main Care Home. The Home will be complimented by landscaped gardens to be designed and planted by Landscape Architects, AJT. With work commencing late 2013, the scheme will breathe new life into this part of Ponteland.