AMA were recently invited to participate in the Todd Milburn Partnership golf day at Close House Golf Club, near Heddon. The day was in celebration of 25 years since the Todd Milburn Partneship firm was formed. AMA work closely with many of the construction consultants, contractors and clients who were there on the day and know full well how competitive it can be. That said, the day was really well organised and the emphasis was on the fun and social side of things. Being part of the final group, AMA's Ollie Currie was playing fairly good golf (for once) and helped contribute to a winning team effort!
It was a superb day with great weather and hospitality and we would like to wish all the staff at TMP the very best in the anniversary year and for the future.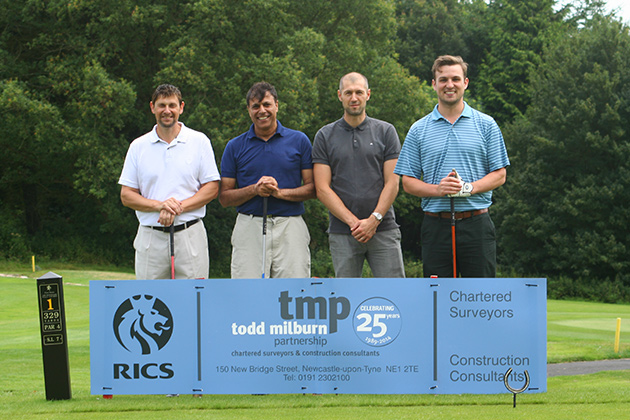 Pictured are the winning team of Colin Anderson, Tom Chopra, Will Mawson and Ollie Currie [L-R].