Emmerdale Actress opens Alston Murphy Care Home
Darrington Healthcare Limited invited Pat Haith, Doncaster's Civic Mayor, and Emmerdale actress Natalie Anderson to open the Alston Murphy designed Elm Park Care Home in Doncaster on 17 September and staff from AMA were there for the occasion.
The Practice was delighted to be involved in the project, designing both the building and the interior décor, and working with Walter Thompson Contractors to build a great 75-bed Care Home.  We congratulate Darrington Healthcare Limited and wish them every success with this, their second Care Home in the area.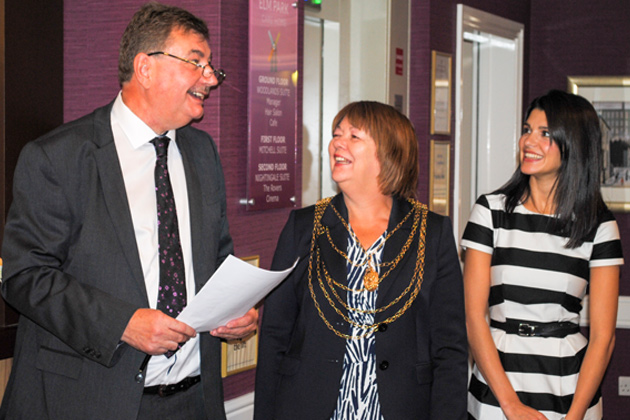 Darrington Healthcare MD, Eric Dixon [L] with Pat Haith [C] and Natalie Anderson [R]