Care by the sea – Gentoo building a new Care Home in Whitby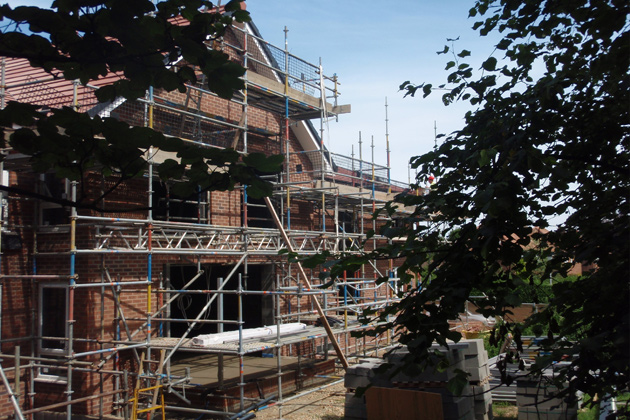 Work is continuing on the 53 bedroom care home on Waterstead Lane in the picturesque seaside town of Whitby. The 53 bedrooms and supporting facilities are split over 2 floors with a basement construction housing facilities including laundry and kitchens'.
The Care Home will feature a number of sustainable technologies in order to reduce the building's carbon footprint. Two biomass boilers are to be housed in the basement, these boilers will be powered by wood pellets and provide the entire heating needs of the Care Home. Photovoltaic panels are to be installed on the roof of the completed building which, when installed will provide over 10% of the Care Home's total electricity requirements. The design maintains a strong relationship with the surrounding properties; traditionally a red brick and tile roof construction, although this is coupled with the aforementioned modern technologies. The Home will be a great improvement on the previous Magistrates' Court which was demolished to make way for the new Home. It also includes landscaping to fit in with an area already quite green and surrounded by parkland.
The construction is being undertaken by Gentoo Construction Ltd and work is due to be completed by the end of the year to allow Residents to move in to what will hopefully be a sought after Home, in a desirable area.